September Update
I believe some of you haven't received any newsletters and that problem should now be resolved.
Past newsletters can be accessed through the newsletter button.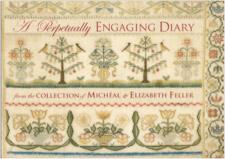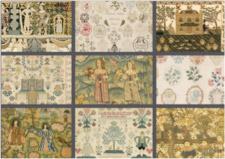 We will have the above engagement diary available later this month. The samplers are from a private collection in the UK, and they look pretty amazing.
On a sad note, Bix Schipper-van Lottum, died last week at the age of 82. She was the authur of, "Over Merklappen Gesproken", and was a major contributor and researcher on Dutch samplers. She will be missed.