August Update
We will have a new book on English darning samplers available in the next week or so, with 50 coloured photos and a total of 17 pages. $14.95 plus shipping.
We will also have a perpetual calendar available; these are great to hang in a place where you see it and to mark birthdays and anniversaries in. It is of Dutch darning samplers and is $19.95 plus shipping.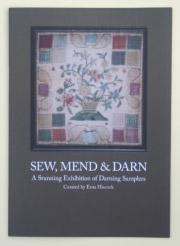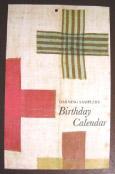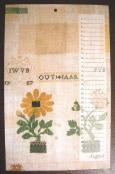 If you are interested in reading about 17th Century needlework you can read an interview with Kathy Staples at http://accesscommodities.com/blog1/2009/08/an_interview_with_kathy_staple.html this will be in three parts and the first two are posted.
Just a reminder that the deadline for registering for Maria Antonia is the end of September.
All our antique samplers will be 15% off listed prices until the end of September.
We have added a newsletter archive to our website! Click here to check out previous newsletters.