February 2011 Newsletter
It was great having seen a number of you in Williamsburg last week. Hopefully everyone made it home safe and sound.
A few websites to look at:
blog.friesemerklappen.nl
This is a blog in Dutch regarding the making of a sampler in the Fries Museum in the Netherlands. They hope to have approximately 400 of their samplers on line in the Fall. Will keep you posted.
The following three samplers are related in that they are all from Friesland and have numerous whitework bands on them used for cuffs and collars.
Fries Museum AB 1684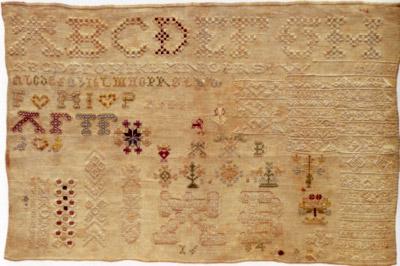 DE, 1700,1702, 1703, 1712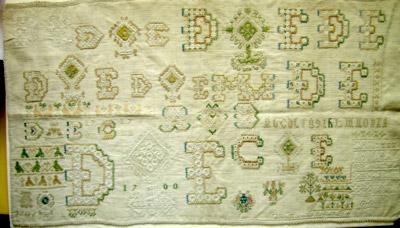 Admiraliteitshuis, Dokkum, Friesland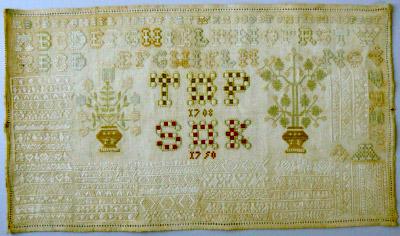 These are from the Open Air Museum in Arnhem, the Netherlands.
Here is a link to some samplers in the Rotterdam Museum: collectie.museumrotterdam.nl/zoeken?q=merklap
The following sampler is available on our site: www.theessamplaire.com/browse.php/detail/153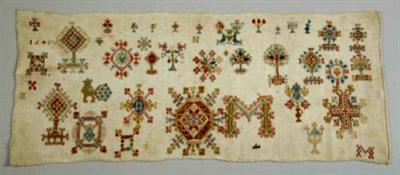 Sale at Bonhams with some fantastic 17th century needlework: www.bonhams.com/cgi-bin/public.sh/pubweb/publicSite.r?sContinent=EUR&screen=Catalogue&iSaleNo=18761
If this link doesn't work go to www.bonhams.com for March 2, Sir Frederick Richmond collection. They have a band sampler, lot 17, which is almost identical to Jane Turner which is in the Burrell Collection and that we have reproduced.
Our reproduction can be found here: www.theessamplaire.com/browse.php/detail/5
There will be a sampler exhibition in Rhode Island at the Martha's Vineyard Museum, November 27th 2010 to March 26th 2011. On display are 8 samplers from the museum's collection of approximately 30 historic samplers.
www.mvmuseum.org/exhibits.php#SamplerExhib
Announcement of an upcoming exhibition at the Museum of Fine Arts in Boston titled "Embroideries of Colonial Boston: Pictorial Embroideries", scheduled for April 2 - August 28, 2011.
www.mfa.org/exhibitions/embroideries-colonial-boston-0