August 2010 Newsletter
Note: Please be sure to use our new email address [email protected] as we won't get emails sent to the old email address.
Links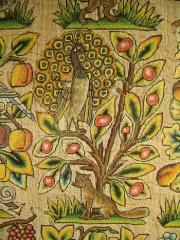 Above is a detail from a panel of slips at Traquair House in Scotland. If you are in the neighbourhood, it's worth while having a look at the wonderful embroidery.
Click here for an interesting article on 17th century slips written by Meg Andrews.
MFA Boston Exhibits: Embroideries of Colonial Boston: Samplers and Embroideries of Colonial Boston: Schoolgirl Pictures. These two exhibitions will run consecutively from November 20, 2010 through August 28, 2011. The images below are of one of the items that will be on display. These images show the front and the back. You can see how much it has faded. I was fortunate enough to be in Boston in June and saw this piece in person.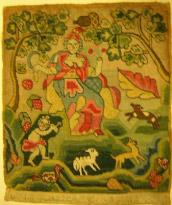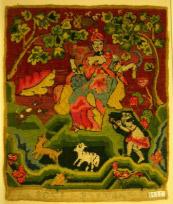 Front Back
Here is an interesting article about a possible Newport or Providence Sampler.
A Gathering of Embroiderers takes place next February 3rd to 14th. Mark your calendar if you are interested. More information to follow.
Exhibit at the Connecticut Historical Society: Connecticut Needlework: Women, Art, and Family, 1740 - 1840 October 5, 2010 - March 26, 2011. This exhibit is at the Connecticut Historical Society, One Elizabeth Street, Hartford CT. Ph 860 236 2664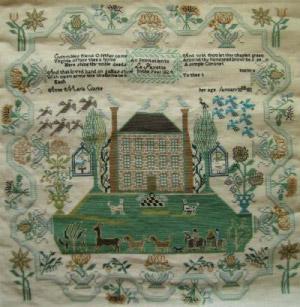 The Lafayette Sampler by Anne Maria Clarke will start as an online class on September 15th barring any unforeseen circumstances. Otherwise it will start October 1st. Deadline for registering will be August 15th. All the details are posted here.
Thanks for looking and enjoy the summer.